Services
Family School Liaison Counselor
The FSLC can be reached by contacting the Matthew Halton High School at 627-4414
The FSLC program operates within the Matthew Halton High School. A primary goal of the FSLC program is to effect positive change in the lives of children and families through counseling, advocacy, and linking with community agencies and resources.
A second goal of the FSLC program is to provide proactive and preventative services to all students to enhance their coping skills and to effect environmental change within and outside the school.
Learning Commons
Policy Statement
To support students in attaining the goals and standards as stated in the Ministerial Order on Student Learning school authorities must ensure that students have access to a learning commons. A learning commons is an inclusive, flexible, learner-centred, physical and/or virtual space for collaboration, inquiry, imagination and play to expand and deepen learning.
Library Resources
Contests
Learning Support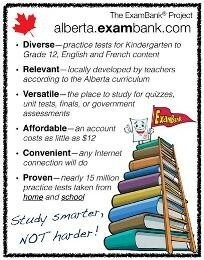 The responsibility for all students is shared by the entire school community.
Pooling the talents and resources at our school is mutually advantageous.  As a result, our school has two teams that have been created to help address student needs as they arise.
Learning Support Team:  This team consists of the learning support teacher, family liason worker, native liason worker, academic counsellor, and school administrators.  The team meets twice monthly to discuss student learning concerns and the design of process, structures and resources that support student learning.
School-Based Team:  This team consists of the learning support teacher, family liason worker, native liason worker, school administrators, teachers who have made referrals and teachers who teach the referred students.  This team meets weekly to gather information to plan an appropriate course of action for individual students to be successful in our school.  This would include both academic and behavioural concerns.
Practice Exams
Our school division has purchased log-ins for Grades 9 and 12 only.  Contact your school for the username and password. 
To set up an ExamBank account for students in other grades click the poster and go to "How to get an account".