Back to all posts
Posted on
Minister's Youth Council 2022-2023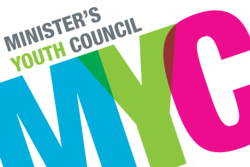 Are you a Junior or Senior High school student between the ages of 14 and 19 who wants to contribute to education in Alberta?
The Education Minister's Youth Council is now recruiting for the 2022-2023 school year. Forty students will be selected to build their leadership skills at the provincial level, make an impact on education, and leave a legacy for the future.
Livingstone Range School Division students have participated on the Council for several years. Will you be next?
During the school year, the council attends 3 meetings (these may be in-person or virtual) and provides their perspectives on a number of education topics. Students of diverse interests and perspectives from all regions of Alberta develop a greater understanding of Alberta's education system, see their role in driving change, and develop new relationships with a diverse group of students and adults.
Application begins today and the deadline is March 25, 2022. Details and application information are available at https://www.alberta.ca/student-engagement.aspx.