Back to all posts
Posted on
Borrowed Items Return Days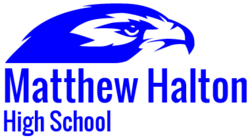 Dear Parents,
We have arranged times for students and/or parents to come by the school on Tuesday, June 23 and Thursday, June 25 to return items borrowed from the school such as textbooks, Chromebooks, calculators, etc.
Please only send healthy individuals into the school. To ensure our numbers in the school stay low, we ask you to please come during your allotted time and maintain proper social distancing protocol. We also please ask that you remain in the school only as long as it takes to drop off items, and not linger.  Please contact the school if an alternate day or time is needed.

The schedule is below.
| | |
| --- | --- |
| Students with Last Name beginning with: | Drop Off Time |
| A-M | 8:45 - 11:30 |
| N-Z | 12:45 - 3:30 |